Does it really get better?
The EAN creates escalating GIFs to take on bullying.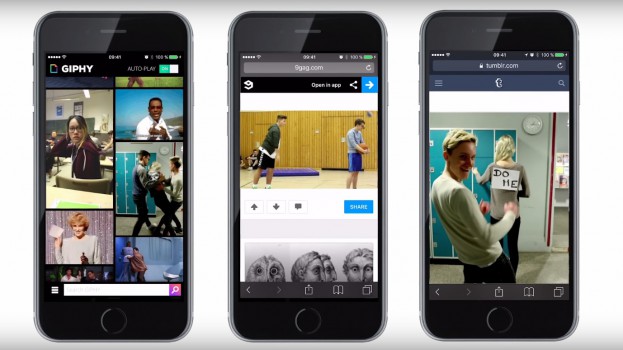 Anti-bullying ads are nothing new – then again, neither is bullying.
In a sea of anti-bullying ads, with creative spanning from kids reading mean Tweets to 360-degree hidden messages, the European Anti-bullying Network (EAN)'s new campaign actually uses repetition to stand out.
It does so by creating animated GIFs of bullying victims being harassed. However, instead of one action being looped over and over, the action gets worse with every repeat. For example, one GIF begins with a student slapping a "touch me" sign on another student. With every loop, the actions become more lewd and the instructions on the sign escalate from "touch me" to "do me," "lick me," "bang me," "slap me" and eventually, "fuck me hard" before being physically attacked by two male students.
The end message? The more it repeats, the crueler it gets.
The internet loves GIFs– usually screencaps from a TV series, a cat doing something weird or, well, this. So for the EAN, which was founded in Brussels in 2015, the ads may come as a bit of a shock for some. The EAN also cast real victims of bullying in each of the GIFs, and had them share their experiences in a short video.
Ogilvy & Mather in Berlin led the creative.