Do mail carriers dream of electric toys?
Director Michel Gondry keeps it surreal in this FedEx ad.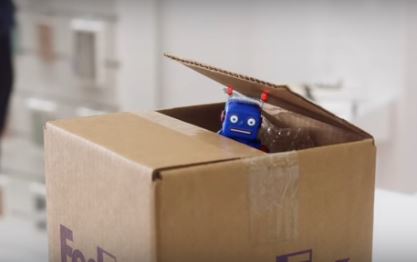 Laptops float down a hallway and pass through an open door labelled "Copenhagen" before flapping like birds as they fly off into the sunset. A customs officer checks a toy robot's passport. High heels and skateboards share an escalator. Miniature horses float down to suburban doorsteps in parachutes.
The opening to Michel Gondry's FedEx ad is fitting for the director of The Science of Sleep, Eternal Sunshine of the Spotless Mind and dozens of eccentric music videos.
It all becomes more prosaic in the second half, when that parachuting horse becomes a FedEx box. "What we do every night is like something out of a strange dream," the voiceover says. "Except that the next morning, it all makes sense."
The spot by BBDO New York manages to show another side to the very mundane journeys our parcels take.
Via Adweek