Ense gets saucy
The social network is inviting people to recite spicy messages to hot peppers that will be made into a sauce.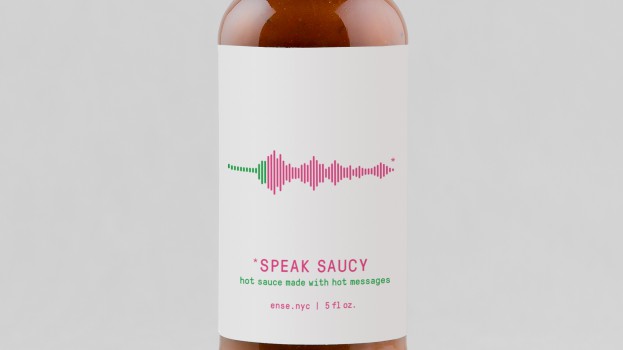 Audio-only social network Ense is tapping into the belief that talking to plants might help them grow in a unique way.
The company has placed its small Ense speakers near a patch of hot peppers in Brooklyn and is urging people to download the app and send a hot message to the peppers, tagging it with #SpeakSaucy. Random message recipients will be sent bottles of the #SpeakSaucy hot sauce when the peppers are harvested. Ense says the goal is to create "the first hot sauce made from hot messages."
The promotion was created with J. Walter Thompson U.S.