Like a silent movie, but the opposite
Mercedes-Benz Canada's new cinema ad is one you won't be able to see to believe.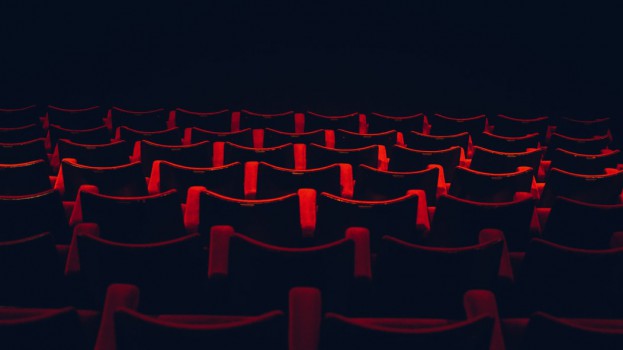 No matter how good an auto ad is, rarely can it compare to the power and feel of the real thing. That new car smell, the grip of the steering wheel, the screech of the tires, the wind in your hair.
But what if an ad could give you all the same sounds and motions one experiences in a test drive?
Mercedes-Benz Canada has debuted a new advertisement at select Cineplex cinemas equipped with both D-Box and 4DX technology to give users a more immersive experience for its latest pre-film ad. In fact, it's so confident in the ad, that the only thing that's missing is the visual.
The 30-second spot consists mainly of audio, capturing the engine sounds of the Mercedes-AMG 4Matic sedan on a track. The rest of the creative lies in the movement. In the D-Box and 4DX theatres, the seats will move and vibrate in motions synchronized with the sounds, while those in the 4DX theatre will also experience bursts of wind and the smell of spinning tires. The spot ends with the vehicle coming to a full stop and finally appearing on screen for less than one second before it fades to black.
So far, Canada only has one 4DX-equipped theatre (located in Toronto), but just over 70 D-Box theatres.
Creative for the campaign was managed by BBDO Toronto. You can check out the ad here, but, uh, maybe put your headphones on.
Virginie Aubert, VP of marketing for Mercedes-Benz Canada, said the unconventional approach would "do [the engine] justice… [it's] a sensory experience that will take them on an exciting journey even before the opening credits."
Credits
Brand: Mercedes-Benz Canada
VP of marketing: Virgine Aubert
Marketing communications manager: Nathalie Gravel
Marketing campaigns specialist: Cecilia Chen
Marketing manager: Lesley McLelland
Agency: BBDO Toronto
Account director: Mark Graham
Account supervisor: Dan La Cue
Director of strategy: Paul Hanlon
Group account director: Jennifer Christen (VP)
Art directors: Ian Martin, Jinah Lee
Copywriters: Angela Hamill, Matt Prokzaiuk
Creative directors: Trent Thompson (VP), Dan Gaede (VP)
Chief creative officers: Denise Rossetto, Todd Mackie
Agency production: Beatrice Bodogh
Producer: Jennifer Morrison
Audio production: Nylon Studios
Director, sound recordist, surround mixer, Dolby Atmos mix supervisor: Rob Ballingall, Nylon Studios NY + Sydney
Chief field recordist: Watson Wu
Dolby Atmos mixer: Stuart St. Vincent Welch, Nylon Studios NY + Sydney
Executive producer: Christina Carlo, Nylon Studios NY + Sydney
Global executive producer: Hamish Macdonald, Nylon Studios NY + Sydney
Assistant and studio services: Dan Panarese, Nylon Studios NY + Sydney
Vancouver production support: AJ Curle, Siversword Media
Dolby Atmos technician: Chris Goodes, Soundfirm Melbourne
Dolby Atmos technician: Ed Ballard, Dolby Laboratories, Inc.
Project manager, cinema commercials: Sharon Dawe, Deluxe Toronto
Manager, sound operations: Mike Baskerville, Deluxe Toronto
Re-recording mixer: Mark Zsifkovits, Deluxe Toronto