Help! We lost our logo: The sequel
We've changed the scope of the Stim challenge announced in December.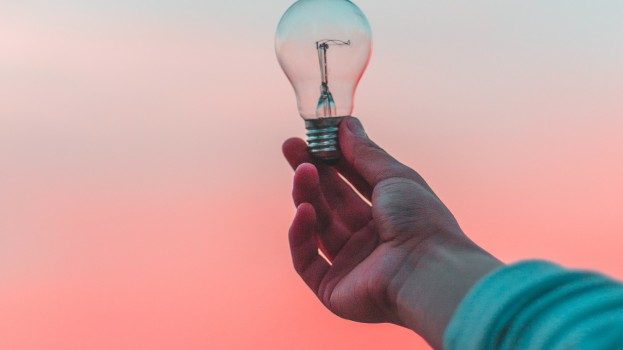 Just before the holiday break, the Stimulant team met to finalize changes kicking in for 2018.
As you know, Stim is now blasting less frequently but posting more often, with the goal of getting you, our readers, to send us more of what you're up to and to share that ASAP.
The topic of our logo came up, and since we lost the original file for our wee flying lightbulbs (true story), the notion of engaging the Stimulant community in a logo refresh took hold. We were no doubt heady from the Agency of the Year Foxtion where the Design AOY shortlist shops created posters riffing off the strategy Awards fox logo, raising funds for the Canadian Wildlife Federation.
So, we posted an invitation to take a crack at the Stim logo — and a chance at passes to the Marketing Awards and eternal Stimulant and strategyonline design fame. But because the output is a logo, it's too close to the "day job" realm for some of our readers — and although the intention was never to snag "free" design work (we have a brilliant in-house art dept.), a logo challenge is just too darn close to "contests" that are seen as more about commercial gain than involving an audience in a creative exercise.
While it's a far cry from the "say no to spec" biz dev issue globally framed by Zulu Alpha Kilo, it prompted us to take a deeper dive into what separates ideal audience/brand idea sharing from the industry bête noire of crowd-sourcing rather than hiring a designer.
As a result, we have greater empathy for brands who want to engage consumers in meaningful creative challenges, but unintentionally stray across the border of best practices and process. If the brand's primary goal is to engage a community, then there should be no commercial gain for the brand (or optics thereof) and a mechanism for entrants to get due exposure for their efforts. And on the most ideal scenario front, when the initiative benefits a non-profit partner (like the fox-logo themed auction that ultimately funded bat rescue), it ticks another box.
So, we've changed the scope of the Stim challenge. If anyone has tackled the logo and/or would still like to participate, we'd love to see how you interpret Stimulant. But to keep from crossing a line that takes this beyond editorial participation, we won't be adopting your designs as our new logo.
As we continue the hunt for our vintage lightbulbs — or brief our art director for something new — we'll happily profile your ideas in a gallery on stimulant and someone (and three of their pals) will be coming to the Marketing Awards as our guest! We'll continue to invite you to collaborate on creative initiatives in the future. Just not a logo.