Do you know yourself as well as Facebook does?
The Argentinian campaign encourages women to get their annual mammogram.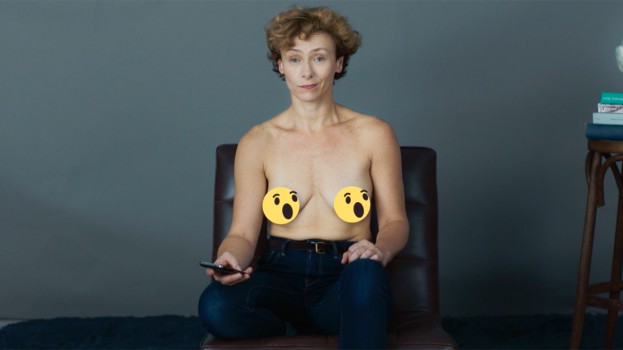 A new breast cancer awareness campaign from Argentina leaves little to the imagination.
The "What's on your mind?" by nonprofit breast cancer awareness group MACMA was campaign created for social channels by agency David Buenos Aires. The creative features a topless woman whose nipples are covered with pairs of shocked emojis, laughing emojis, hearts, and share symbols.
Heavily referencing the recent Facebook data breaches which revealed just how much the social networking site knows about its users – except, it would seem, the health of their breasts – the ad intends to encourage women to invest a fraction of the time spent on social media in getting an annual mammogram.
Credits
Client: MACMA
Agency: David Buenos Aires