Saudi woman takes the wheel in new Audi spot
Thjnk's digital spot celebrates the end of a ban on women driving in Saudi Arabia.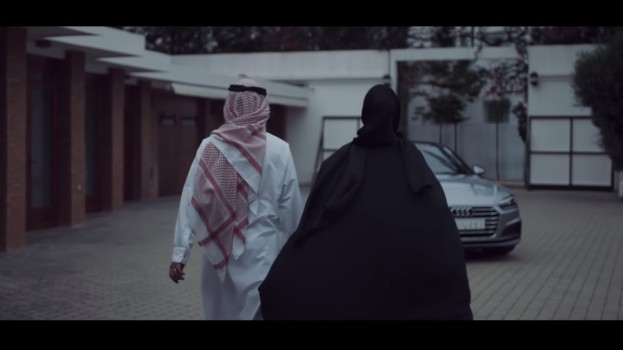 June 24 marked the first day that women could legally drive in Saudi Arabia. To mark the occasion, Audi's new brand spot, courtesy of Hamburg shop Thjnk, shows a shift in norms and attitudes.
The digital video spot shows a husband and wife going about their day. While he opens door after door for her in a traditional, gentlemanly manner, she opens one unexpected door for him – the passenger door.
Taking their respective seats with anticipation, she grips the wheel, ready for the next adventure.
Credits
Advertiser: Audi Middle East
Agency: Thjnk
Managing director, creative: Andreas Wagner
Creative art, junior: Bronco Wewer
Creative director, copy: Michael Foertsch
Creative copy, junior: Henning Kortmann
Account director: Desiree Schelinski
Agency producer: Julia Koop
Production company: Stink GmbH
Director: Nacho Gayán
Camera: Dimitri Karakatsanis
Post-production: Fx Mix
Music: Not A Machine