Farewell, 2019: Creativity, virality and the feral hogs we lost along the way
Acting editor Bree Rody shares her thoughts on why ultra-reactive creative might win you Twitter cred, but not much else.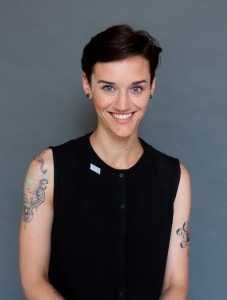 Shortly after I became editor of Stimulant in 2017, we reduced the publication's newsletter circulation to once per week on Fridays (scaled back from both Wednesdays and Fridays). In the interest of saving ourselves some time to dedicate to our coverage on strategy, Media in Canada and Shopper Marketing Report, Stimulant began taking a look at the most creatively inspiring work from the week before.
In the two years since I started to help raise this quirky, creative and loud child, I've noticed a unique struggle with the weekly schedule: ads are not fresh for a week anymore.
You see, initially, this was not supposed to be a year-end reflective column. This was supposed to be a recap of the Peloton ad, which then became a gin ad, which now exists in the fictitious Peloton Cinematic Universe.
For those of you unfamiliar with the story (somehow): Peloton released a holiday ad featuring a husband gifting one of the digitally connected bikes to his wife. Internet users panned the ad as sexist and a bit dorky; days later Ryan Reynolds tapped the star of the ad, Monica Ruiz, to appear in a spot for his spirits company, Aviation Gin, where she seems to reprise her character in a "safe space" far away from her overbearing husband.
This isn't even the first time on Stim an ad has gone from murmurs to memedom and eventually moot by the time we get to it; several weeks ago, by the time we gave our take on South Dakota's "Meth: We're On It" campaign a mere two days after it launched, it felt stale.
The problem with creativity in 2019 is that when you write about something on a Monday, by Friday, its cinematic universe has expanded beyond the point of recognition, and just as it entered the collective conscious with all the ferocity of 30 to 50 feral hogs, it has left us just as suddenly. We're cold. We're confused. We're… weirdly hungry?
These days, in creative, you have to be swift and reactive. Did you even really do a digital ad if it didn't organically trend on Twitter, get covered in Vice and spawn several parodies? Did you even really do a digital ad if it wasn't all the rage for 72 hours before it was forgotten about completely? This year in creativity seems to be summed up in: be weird, be fast and, if there's time, be effective.
Even a decade ago, the nature of highly exploitable videos like the "Double Rainbow" or the "Star Wars kid" had what felt like staying power; it was enough to power a music video by Weezer and a running joke on Arrested Development (editor's note: I always pictured my "when I was a kid" lectures being about something much more meaningful than viral videos).
It was natural that brands wanted to go viral too, and, to be fair, many pulled it off. But as the viral video and meme wars get red-hot and Sonic the Hedgehog-fast, I have to wonder: does this have to be a space where brands play? With the speed with which we pump things out now far beyond anyone's control, do you want your brand execution to be no more than a feral hog, one that charges forward with great speed and might, but within a matter of days, it's left the zeitgeist?
Because you know what else moves just as fast as irreverent creative? Content. Digital outlets pump out articles about every little occurrence online, including your ad. You know what else moves just as fast? Public opinion. In the same amount of time it took for the Peloton Cinematic Universe to emerge, Twitter also collectively decided that Adam Driver was the most handsome man on the planet and then cancelled him just as swiftly.
All that is to say, what do these ads do for brands? Are these bottom-funnel, conversion-friendly performance media? Or, are these long-term brand builders? Does earned media buzz really translate to ROI? And can you really build a brand on something that becomes passé after a business day?
I, for one, am looking forward to a return to sincerity, a return to the graceful aging of creative and a return to pacing ourselves. Let's get back to the long game.
Cheers in 2020,
Bree Rody