Cadbury makes a batch of 'Mini Egg Nog'
Ogilvy's mini baking video shows Canadians spending the holidays at home that Mini Eggs aren't just an Easter treat.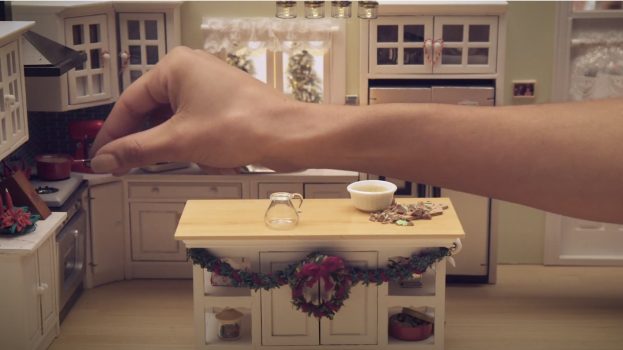 Cadbury is really leaning into the "mini" part of Mini Eggs to come up with a festive holiday treat.
In the mode of those instructional baking videos that became so popular this year, the viewer gets a step-by-step guide on how to make egg nog out of Mini Eggs in a size-appropriate kitchen. A giant human hand goes through the 15-step processes, from dicing up a Mini Egg with a mini knife to using a mini measuring cup to add sugar to a mini bowl of four "mini yolks."
Cadbury is seeding the notion that Mini Eggs aren't just an Easter thing – they're available year round – by tying them in with Yule traditions. So Mini Egg nogification is actually a logical link – according to the latest from Statistics Canada, nearly six million litres of eggnog are sold in a typical December.
Ogilvy created the video, which is appearing across digital and social channels.