Michelle Obama helps girls think to the future
Public's new campaign for The Obama Foundation shows the kind of academic goals it wants to make reality.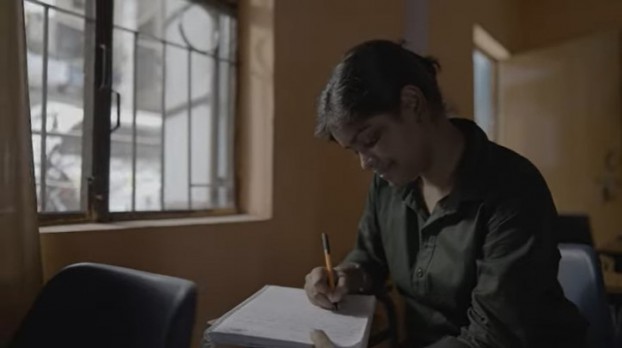 The Obama Foundation is rolling out the latest campaign for its Girls Opportunity Alliance, launched to coincide with the UN's International Day of the Girl on Tuesday.
"Get Her There" is a global call to action featuring students from the Girls Opportunity Alliance. The campaign share's the Alliance's goals: to educate and empower adolescent girls around the world to reach their full potential.
To show that, the campaign features young girl all writing letters to their future selves at the age of 25, expressing the all of the life lessons and academic accomplishments they hope to have earned after attending school.
Over the next five years, the Girls Opportunity Alliance aims to bring together a diverse group of everyday people, corporations, industry leaders, nonprofits, and valuable stakeholders to support hundreds of community-based organizations worldwide, reaching thousands of adolescent girls.
Former American First Lady Michelle Obama is featured in the spot, which was done by Toronto-, New York- and Boston-based social impact shop, Public.
"When we launched the Girls Opportunity Alliance four years ago today, we knew the key to advancing our work was an alliance of stakeholders coming together to support girls completing their education," Obama says. "The barriers our girls face today are steep and are leaving millions of girls out of school."
According to recent insights, more than 100 million girls are without access to proper education, with millions more who do not have the resources they need.
"Get Her There" represents an expansion of the Girls Opportunity Alliance's reach and impact. Since 2018, the Girls Opportunity Alliance has worked to inspire, empower, and connect more than 4,000 leaders and community-based organizations who are working to support adolescent girls around the world.
To date, the Girls Opportunity Alliance has funded 54 projects from community-based organizations in 20 countries, including India, Malawi, Cambodia and Peru.