Articles Tagged 'Åkestam Holst'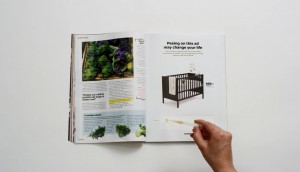 IKEA wants your pee
Urine for a treat, folks (sorry). The retailer is giving discounted furniture to those with child.
How to reach home without a phone
Refugee Phones turned voicemail from Syrian refugees into radio ads to let moms know their children were okay.
Flyaway hair
Sweden's Apotek uses real-time billboard to turn heads.