World Wildlife Fund uses the power of FOMO
TBWA gave Instagrammers a peak of some picturesque landscapes. But it was already too late.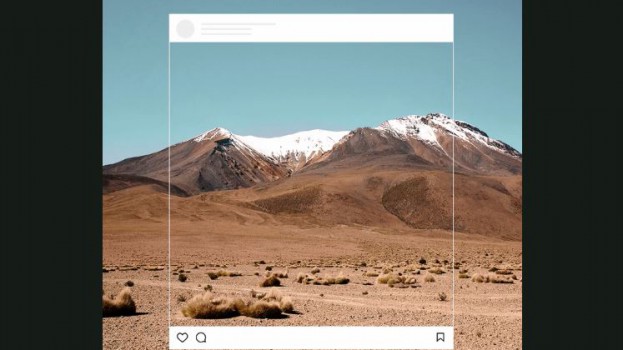 Going on Instagram tends to conjure up feelings of jealousy and wanderlust, as pictures from far-flung friends and travel bloggers posed in some of the most scenic places in the world populate our feeds.
The World Wildlife Fund aimed to capitalize on that intense FOMO by cleverly disguising an environmental awareness campaign as just another travel blogger's boastful update.
Working with TBWA Paris, the organization partnered with nine Instagrammers who shared photos of landscapes so beautiful – lush forests, vibrant coral reefs, pristine beaches – that one would assume they were beyond the grasp of humans' destructive tendencies.
But each shot was followed up with another photo of each locale, revealing that they have in fact been devastated by pollution, mining, clear-cutting, coral bleaching and the like. The reveals were accompanied by notes from the influencers telling viewers these once-beautiful spots are beyond saving, driving home the message with the hashtag #TooLatergram.
Credits
Client: WWF
Agency: TBWA Paris
Brand managers: Jacques Olivier Barthes, Michael Neveu, Camille Richer
Agency managers: Catherine Michaud, Charlene Kin, Manon Lapeyre
Executive creative directors: Faustin Claverie, Benjamin Marchal
Creative director: Jacquelin Guillaume-Duverne
Copywriter: Charlotte Rouart
Art director: Renaud Arnaudet
Assistant art director: Quentin Jacquemet
Assistant art director: Alexandra Fremin
Chief data officer: Basile Viault
Engagement manager: Kathryn Kuhlman
Instagrammers: Sylvain Schots, Teddy Verneuil, Romain Leclerc, Guillaume Ruchon, Little Gipsy, Charlène, Joanna Lemanska, Mary Quincy, Capra311.