Spotify's got an endless supply of Drake
Working with Republic, the streaming platform made the R&B superstar the face of more than two dozen playlists.
Does it feel like Drake is everywhere these days?
You're not crazy if you think so. On June 29, Spotify – working with Republic, Cash Money and Young Money Records – revealed its first ever dedicated artist takeover. The campaign, dubber "Scorpion SZN" (after Drake's new album, Scorpion) saw the Toronto-bred rapper take over the entire platform. No, seriously.
On that day, Spotify changed the cover image of more than two-dozen top playlists, including the Northern Bars playlist (which lists Canada's hottest hip-hop), as well as rap and R&B-themed playlists, to images of Drake.
Morning Commute? Ride the train with Drake. Swagger? That's got Drake written all over it. All the Feels? That's Drake city.
It's the first time in Spotify's history that it has promoted an artist by having them take over multiple playlists. But is it any surprise that Drake is the first to get such treatment? He boasts more than 53 million monthly listeners on the platform – more than the Beatles, Pink Floyd and Elton John combined.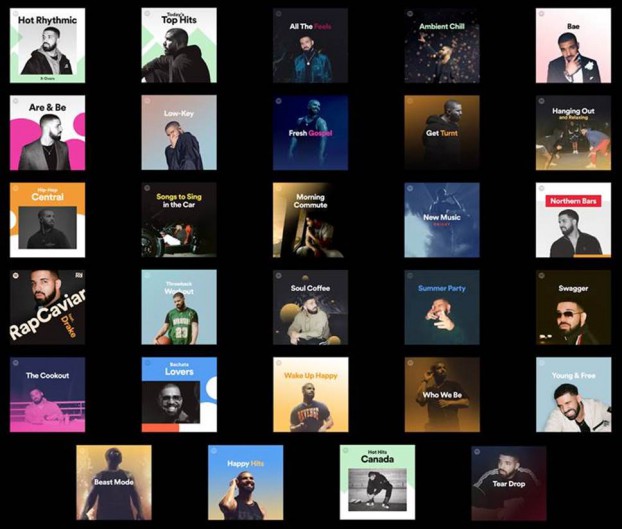 Credits
Client: Spotify and Young Money Records
Agency: Republic