Petro-Canada's new ad is honking hilarious
McCann Canada's 'Live by the Leaf' spot is equal parts terrifying and patriotic.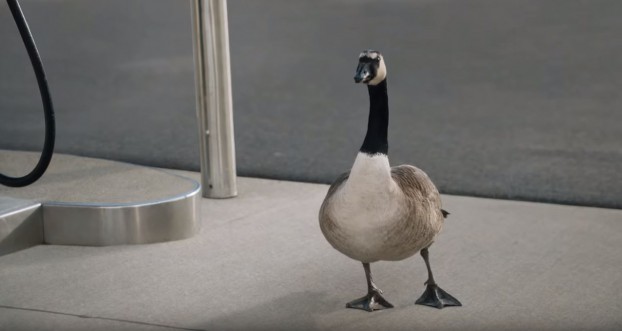 Only one animal strikes fear in the heart of any true Canadian. When you hear that honk, honk, honk of the truly terrifying Canada goose. The black-and-white geese often hit the headlines for hissing, chasing and all-around scaring the bejeebus out of polite Canadians every spring.
McCann Canada's latest video for Petro-Canada's "Live by the Leaf" campaign is 15-seconds of horror as scary as anything Jordan Peele has created lately.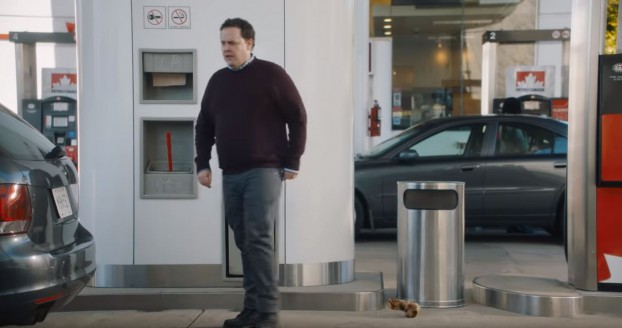 When a mild Canadian misses the litter bin, the bossy goose honks his disapproval.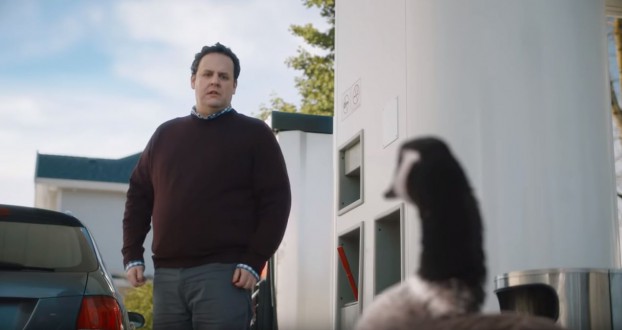 Ahh. I'm scared for this gentle-looking man who wisely opts to put his trash where it belongs before things escalate.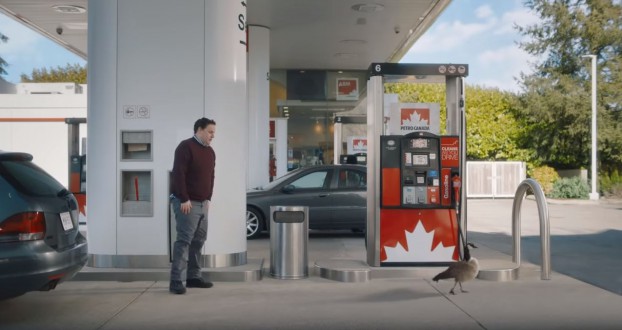 Then comes the punchline: "There's a reason he's called a Canada goose."
Indeed, the only thing most of us fear more than Canada geese is being called out for littering. The latest spot in the campaign celebrating both the absurd and inspiring parts of our Stompin' Grounds has been a hit, snagging close to 500,000 views on YouTube since being posted on April 16.
Credits

Advertiser: Petro-Canada
Agency: McCann Canada
ECD: Josh Stein
ACD/Art director: Chris Paleczny
ACD/Writer: Taylor McCarthy
Executive producer: Jacqueline Bellmore
Account team: Sarah Lostracco/Ryan Timms/ Alexandra Montgomery
Production house: Skin and Bones
Director: Matthew Swanson
Producer: Jeff Darragh
Executive producer: Joan Bell
DOP: Phil Lanyon
Casting: Powerhouse Casting
Editorial house: Saints Editorial
Editor: Mark Paiva
Assistant editor: Giuseppe Piccolo
Executive producer: Tory Osler
VFX company: The Vanity
VFX artist: Naveen Srivastava
Producer: Katie Methot
Executive producer: Stephanie Pennington
Audio house: Grayson Matthews
Voice director: Tom Westin