What is $20 worth in a 'green and just' recovery?
Sid Lee helps a coalition of climate groups show the real value of investing in the environment for a post-pandemic recovery.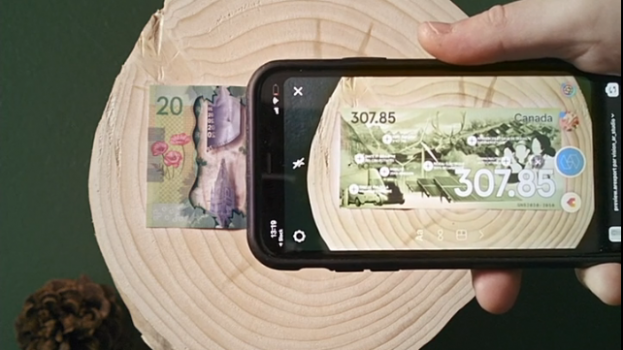 When parliament returns on Wednesday, the Prime Minister's throne speech is expected to be heavily focused on how the government plans to support Canadians still impacted by the pandemic while also helping to drive an economic recovery.
But wouldn't it be nice if we took this chance to make Canada's economy not be tied so closely to the rise and fall of oil prices, while also ensuring those working in the sector have new jobs to transition to? Wouldn't it be nice if relief measures weren't just about covering short-term needs, but also addressing inequality in the long-term?
To make the case for a greener approach to economic recovery, Sid Lee worked with a coalition of climate-related groups led by the David Suzuki Foundation and which also included the Green Budget Coalition, Strathmere Group, CAN-Rac, Corporate Knights and The Task Force for a Resilient Recovery.
Together, they created the "Green New Bill" – a play on the "Green New Deal" in the U.S., which has similarly tied environmental projects to jobs and economic opportunities – a $20 bill redesigned to be worth $307.85, it's "actual value" if it were to be invested in the green economy. While a typical Canadian banknote is designed to represent moments, people and places important to the country's history and culture, this bill's design is more future-focused, with images representing each area that would benefit from green investment.
The idea is based on analysis that shows for every $20 invested into a "green and just recovery," $307.85 would be added to Canada's GDP within ten years. That comes in areas like job creation, hiring people to do things like build a carbon-neutral power grid or retrofit existing buildings and homes. It would also position Canada as a global leader in the green economy, meaning other countries would rely on Canadian organizations to help with their own green efforts or bring their work here to take advantage of our experienced labour.
And beyond economic and environmental benefits, a "just" recovery would come with societal benefits, as investment in jobs would help reduce income inequality in Canada. This process would also need to have full participation of Indigenous people, which would not only help Canada improve its track record on upholding their rights, but provide them with ownership and opportunity they have been shut out of in the past. A green recovery would also improve public health, acknowledging the fact that poor and disadvantaged groups are expected to face the most severe consequences of climate change.
Sid Lee created an AR filter so anyone can turn a $20 into a "Green New Bill," with interactive features helping them to learn more about exactly what a green recovery would look like and show why "green money talks." If you don't want to wait – or haven't been carrying a lot of cash on you these days – all of the info is also laid out in detail on the project's Instagram account.