What happens when a whole neighbourhood is for lease?
The Local Collective helped the Roncesvalles BIA call out Amazon and show how it would look if temporary closures were permanent.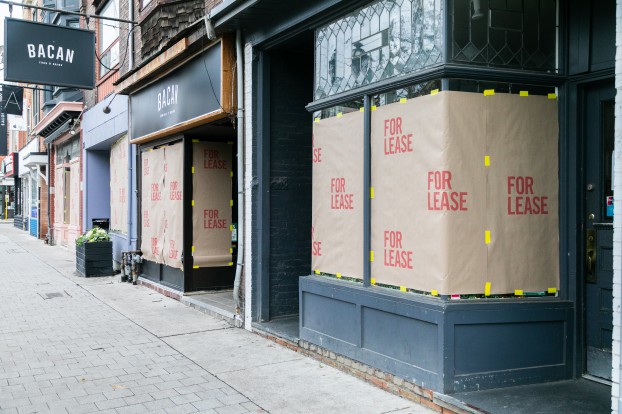 Located on the west end of Toronto, the neighbourhood of Roncesvalles Village is built around a 1.5 kilometre street lined with the small, independent businesses and restaurants everyone has been told to support this year.
But like many others, the Roncesvalles BIA says a dozen businesses in the neighbourhood have closed over the course of the pandemic (RIP to Gloria, The Ace, Fresh Collective and Thai Chef, losses that were especially tough for this Stim writer to handle).
This week, as Toronto entered lockdown mode and all non-essential businesses on Roncy had to temporarily close, the BIA turned it into an opportunity to give locals an idea of what their neighbourhood might look like if these closures ended up being permanent.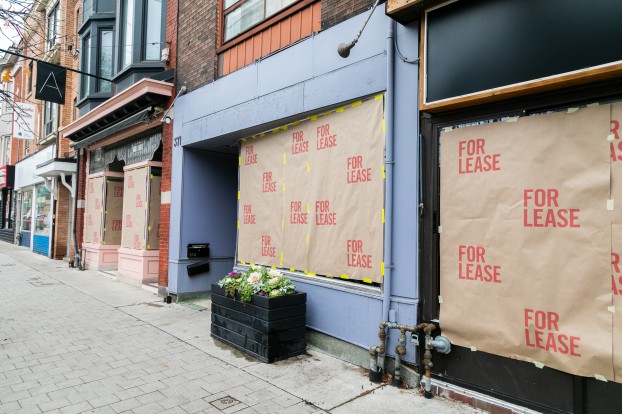 Working with agency The Local Collective, the windows of over 50 businesses in the area were papered over with messages claiming they were "For Lease," a sight that was already common in parts of the city with rising commercial rent prices prior to the pandemic, but has become more prevalent this year. And when most of the storefronts on an entire street appear to have been abandoned, the message becomes much more stark.
But the stunt had an extra layer to it, literally: when torn down, the paper revealed signage that showed all the things that would never be "for lease." Some of them directly called out companies like Amazon that don't have to worry about going out of business because of store closures. Others went for an emotional approach, saying that owners and staff of these businesses could never lease out their love for the neighbourhood.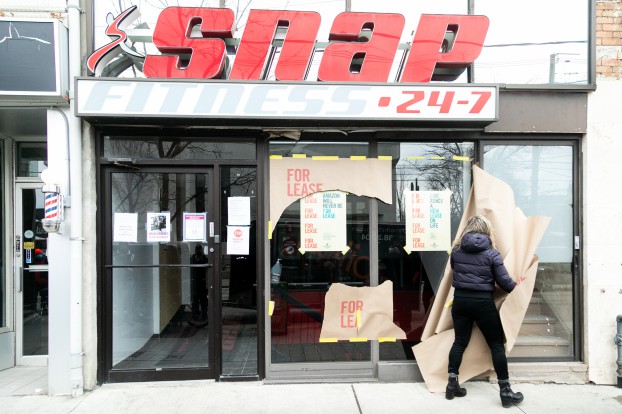 With lockdown measures in Toronto expected to continue well past the holiday shopping season, the signs and paper are expected to stay up, reminding locals of the other ways they can  shop their favourite stores while their doors are closed. That's something the BIA has prioritized throughout the year: early on in the pandemic, it distributed signs to its members that allowed them to show passersby a checklist of the kind of alternative shopping methods available, such as delivery or curbside pickup.