What brands have to say on International Women's Day
BMO's efforts to support BIPOC and Mackenzie Investments' look at a trailblazer lead new efforts launched today.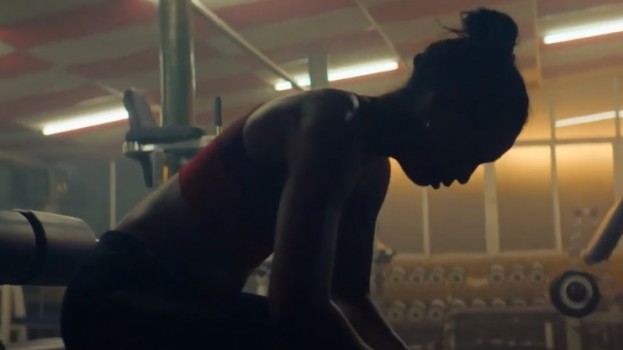 Today is International Women's Day, not only an annual celebration of the social, political and cultural achievements of women, but a reminder to push for further advancements in gender equality.
First observed more than a century ago, the global event has become a significant moment for women's rights groups to promote their causes and push for equality. Many Canadian brands, companies and organizations use the occasion to declare their commitment to the cause, and this year is no different. Here is a breakdown of what we've seen to mark the occasion.
Bank of Montreal
When looking at the challenges women face with an intersectional lens, it is clear the hurdles women of colour face are much higher than they are for white women. So, in its latest campaign looking at equity in the workplace called "Zero Barriers," BMO is shining the spotlight on successful women of colour and the challenges they have faced.
As part of the campaign, created by FCB Canada, a video and social series called "Barrier Breakers," features the story of Kim Knight and Shanelle McKenzie, who together founded the Villij, a wellness company for women of colour.
In addition, a spot titled "Barriers" highlights the bank's $3 billion investment in women entrepreneurs in Canada, while a companion piece for the American audience showcases its $800 million commitment to BIPOC women south of the border.
"The idea behind 'Zero Barriers' is to imagine how business owners could thrive if the barriers in their way were dismantled and removed from a system of bias and discrimination," said Nancy Crimi-Lamanna, CCO of FCB Canada, in a release. "They are succeeding despite these barriers, but they should be succeeding without them."
Mackenzie Investments
In a spot titled "G is for Change," the investment service uses a blend of live action, stop motion and animation to tell the story of Geraldine Weiss.
In the 1960s, Weiss offered investment advice under the name "G. Weiss" to hide her identity while she built an audience. By doing so, she blazed a trail for women in an industry traditionally dominated by men.
The spot is designed to celebrate not only Weiss, but all women who challenge convention – and urge people to make room for women's voices.
The investment service worked with agency Mosaic and Spy Films to produce the spot.
Canada Basketball
The national sports organization enlisted creative agency Sid Lee in the launch of its integrated campaign, called "Mad Love," that showcases the hard work and dedication of the women who compete in sports.
As part of the campaign, a 60-second spot features scenes familiar to players but perhaps not to their audience, highlighting the passion many women have for sports, in spite of the fact that their efforts are often overshadowed by men. The goal is not only to promote women in sport, but also to encourage audiences to show their appreciation for female athletes.
Good To Be Good Foundation
The grassroots advocacy non-profit is looking to enlist men in the fight for women's equality with its latest campaign as it believes they play a critical role in addressing the issues women are facing today.
While last year it held a panel discussion on gender equality, this year, Good To Be Good is launching a small video campaign that features men of different backgrounds discussing what International Women's Day means to them and what they're doing to promote gender equality.
The video features a diverse cast of men urging men and boys to participate in the gender equality discussion as allies. They include ET Canada hosts Carlos Bustamante and Tyrone Edwards, Outland Denim founder James Bartle, recording artist TOBi and FoodShare executive director and political activist Paul Taylor.