White Ribbon shows men the full picture of abuse
A PSA by Bensimon Byrne speaks to men about the impact of their behaviour and pushes them towards other outlets.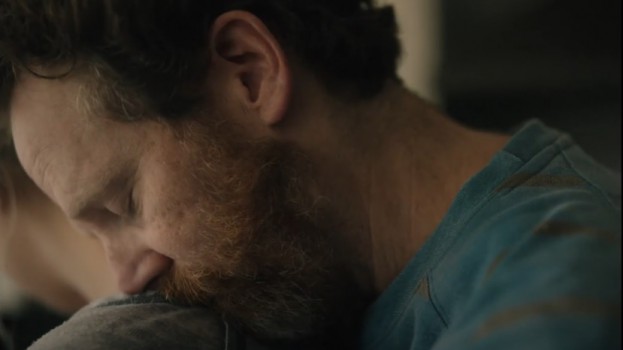 Advocacy group White Ribbon is holding up a mirror to men to help them see all sides of the staggering rise of domestic violence amid the COVID-19 pandemic.
In a new public service announcement, titled "Day After Day," the organization depicts a couple that is buckling under the stresses of isolation, with the man becoming increasingly angry and threatening, and the woman feeling more trapped with him in their home. As the four-minute video, directed by Oscar nominee Hubert Davis, shows, the violence is not only physical, but comes out in the form of controlling behaviour, emotional manipulation and surveillance.
But unlike other PSAs that have focused on raising funds for non-profits and shelters that get women out of abusive households, agency Bensimon Byrne is instead taking an upstream approach by speaking directly to men themselves, something that has been core to White Ribbon's mission.
So in addition to telling men to talk to each other, as it has in the past, it is also telling them they are not alone: the spot shows the impacts of his behaviour on his family, but also the kinds of negative thinking the man is going through, with the message that there are healthier and less harmful ways to deal with these stresses and he doesn't have to turn to domestic violence as an outlet. It ends by telling them they are not alone, and there are supports and services that can help men pause, reflect and change their methods of coping.
As social isolation and job and income losses rose across the country, so did domestic violence. Between March and October of 2020, calls to police about domestic disputes rose 8.2%, according to Statistics Canada. Those statistics align with reports from the Assaulted Women's Helpline in Ontario – which reported a 400% increase in calls in April 2020 – as well as the Battered Women's Support Services in B.C., which saw a similar increase in April-May 2020.
Credits:

Client: White Ribbon
Agency: Bensimon Byrne
Agency Producer: Michelle Pilling
Executive Creative Director: Joseph Bonnici
Creative Directors: Debbie Chan, Davie Mueller
ACD / Writer: John Pavacic
Business Lead: Marli Bennett
French Supervision: Ariane France Smith
Narrative (Agency PR)
Account Director: Andrea Lee
Senior Account Managers: Sheri Clish, Vanessa Kissoon
Associate Account Manager: Katie Glover
Account Coordinator: Lindsey Hutchins
Junior Account Coordinator: Christine Boakye-Manu
Agency Media
Social Media Director: Kristina Kosa
Social Media Planner: Sarah Santarossa
Senior Media Planner : Sarah Lowden
Agency XD Director: Kurt Krumme
Agency Billing Analysts: Mai Nyguen
Kristen Olthuizen
Production Company: Untitled Films
Executive Producer: Tom Evelyn
Director: Hubert Davis
Director of Photography: Kiel Alexander Milligan
Line Producer: Ian Fingland
Casting: Jigsaw Casting
Editorial Company: Rooster Post
Editor: Michelle Czukar
Assistant Editor: Sarah Carlisle
Producer: Sam McLaren
Music and Sound: Berkeley Inc.
Audio Director: Jared Kuemper
Executive Producer: Tyna Maerzke
Post Production Online: Fort York VFX
Producer: Tess Kennedy
Flame Artist: Luke White
Transfer: AlterEgo
Colourist: Conor Fisher