Heinz calls for an end to the hot dog bun gap
Rethink's latest campaign calls out wiener and bun companies and asks them to sell their products in equal packs.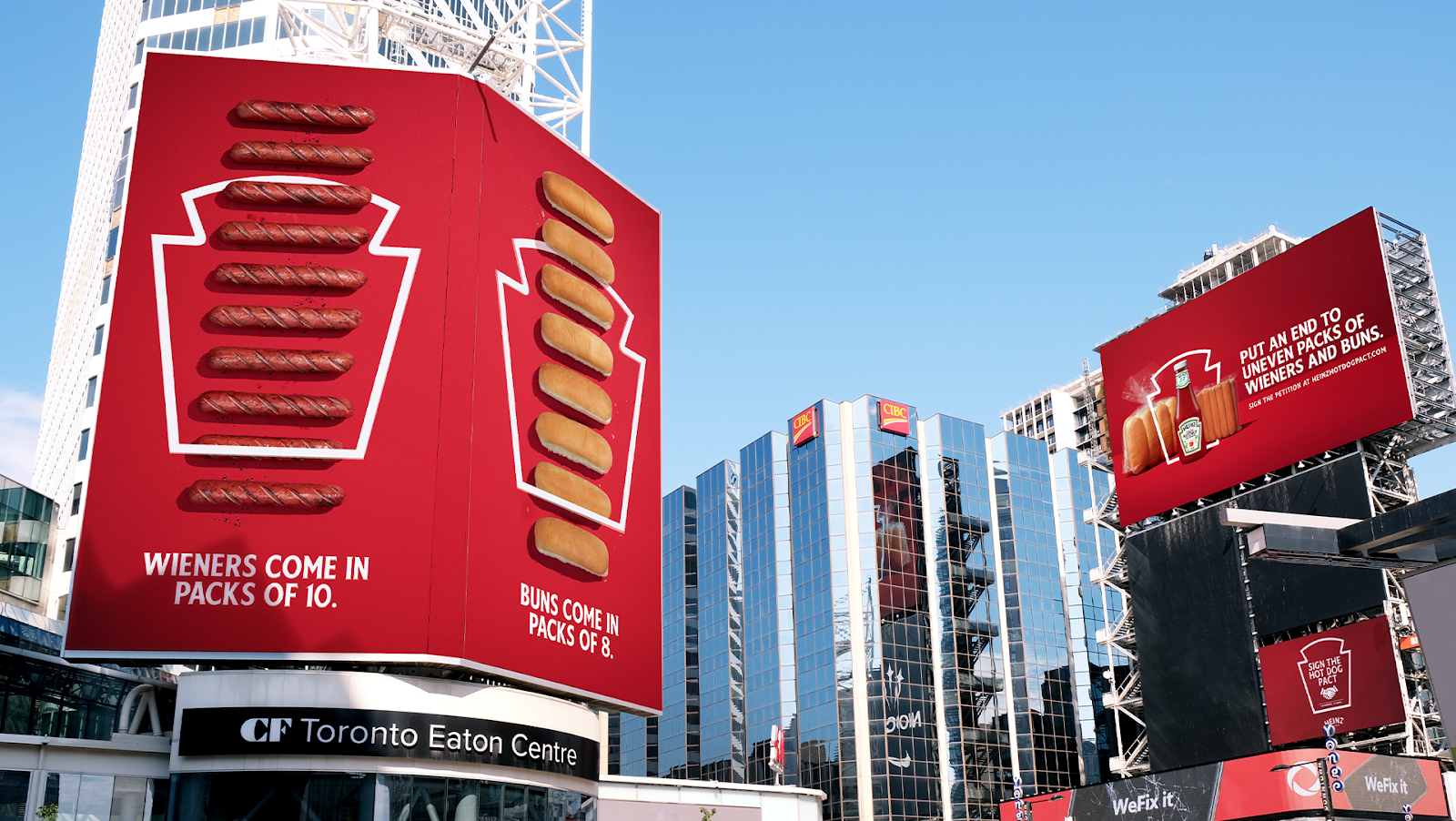 At most stores in Canada, hot dogs come in packs of 10, while buns come in packs of eight. This means that unless you are buying 40 hot dogs, you will always end up buying more buns than you need (you could also buy an extra pack of buns and stick the leftovers in the freezer for next time, but then you have to wait for them to thaw, and no one likes that).
Seemingly taking Steve Martin's unhinged rant in The Father of the Bride as a call to action, Kraft Heinz is using its Heinz Ketchup and Mustard brands to try and bridge this gap.
A campaign, once again created by Rethink, doesn't refer to any specific company or brand by name, but still calls out "Big Bun" and "Big Wiener" to come together and align on this issue and create a "Hot Dog Pact." To show that it's not just condiments who care about this, the creative drives to a website where people can sign a Change.org petition and show that they, too, support the call.
(Though it doesn't sell hot dogs or buns in Canada, Kraft Heinz would presumably have some say in settling this debate in the U.S., where it sells the Oscar Meyer brand).
The campaign is running with billboards across Canada, with a social push in both Canada and the U.S. that also includes a collaboration with TikTok influencer and musician Lubalin, who wrote a song with lyrics based on tweets of people frustrated about the bun-dog disparity.