Articles Tagged 'Critical Mass'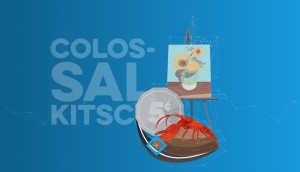 Jock straps and paint rollers
This it-came-from-Canada list by Critical Mass is your source for patriotic bragging.
Comb over Trump, Canada's in the spotlight now
Grey and Critical Mass are offering Americans escape plans in the event of the brash candidate landing in the oval office.
Facial recognition gets some team spirit
Critical Mass and Nissan help NCAA fans share their pride.
Life in the Greenlane
Critical Mass interns created a tool to help commuters smell the roses.
Watch your step
United Nations' virtual minefield.
Pitch fuzz
Warm, fuzzy feelings in a festive glass.
GT Academy
Nissan puts race fans behind the virtual wheel.
Buzz off
Visualizing hot topics at Ad Week.