Articles Tagged 'jim beam'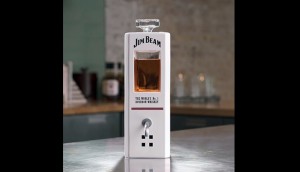 Jim Beam makes a play for smart home systems (sorta)
Who needs their Google assistant or a doting Alexa when they can have a smart decanter?
A shot glass for your wrist
A different kind of Apple Watch serves a different kind of purpose.
Uncompromising bourbon
Mila Kunis gives Jim Beam her stamp of approval.
Badass bourbon
Jim Beam embraces its dark side.
The human ad
Jim Beam's Fred Noe lives his brand.