What would you do for a BK meal?
The ad for Burger Kings in France promotes the new 'Kool King' menu for youth 8 to 12.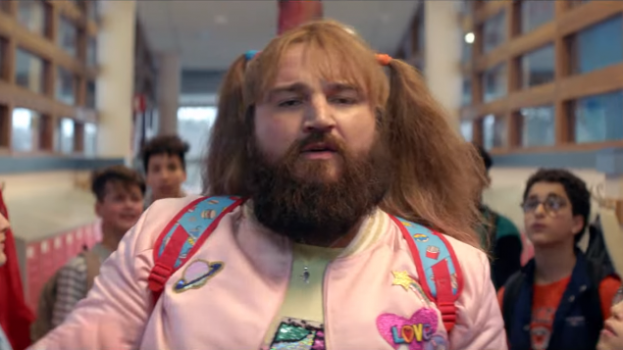 A new ad for Burger King France may make you feel a bit woozy.
The ad by French agency Buzzman features a particularly robust little girl walking down a crowded school hallway.
It doesn't take long, however, to realize this isn't your average student. It's a grown man decked out in the kind of ensemble any young girl would be envious of — with a pink jacket and pigtails to boot.
Soon, the fashionista is breezing through a test, leaving the rest of the confused pre-teens in her dust.
Turns out the new kid in school was just a very cool dad.  If his daughter did well on her test, her mom said they could go to Burger King — where a new "Kool King" menu for children 8 to 12 years old just launched for 6€ (about $9.30 Canadian).
In a heartwarming twist, Dad doesn't even bother changing out of his matching getup as he and his daughter share a bite together. Hey, can you blame him?
Credits:
Client: Burger King
Agency: Buzzman, France