Articles Tagged 'Lyranda Martin-Evans'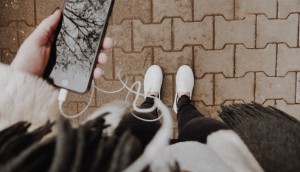 Yes, you definitely need another podcast
The ADCC and DentsuBos' Lyranda Martin-Evans are chronicling the painstaking process behind your favourite creative.
Not so cheesy
Pizza art that'll make you drool.
iPhone case with benefits
A smartphone cover that protects and prints pics.
Deskovery
Explore wooded areas without having to brave the cold.
Advertising Against Humanity
Juggernaut's offensive pack of cards is for all you horrible ad people.
Advertising's Awesome
…when you compromise your dreams!