Articles Tagged 'Tourisme Montreal'
Balls to the wall in Montreal
Show your true colours. And your balls.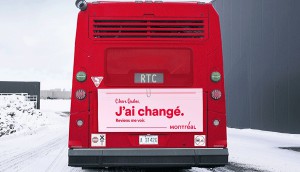 Tourisme Montreal says change is good
The agency's love letter to Quebecers has a simple message: things are different now.
It's Shatner's turn to say sorry
The actor and Montreal native invites New Yorkers to his city's birthday party.
Tourisme Montreal's moments get a second life
Eight local directors put their own unique spin on tourists' #MTLmoments.
Montreal Moments
Tourisme Montreal crowdsources the everyday.