Articles Tagged 'Sid Lee Paris'
Getting to the meat of your ad
Sid Lee's new spot for KFC cuts out all the montages, establishing shots and bread.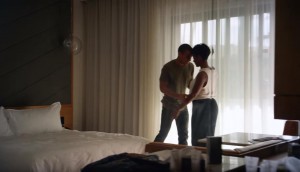 Skyn makes a travel guide for lovers
The condom brand creates a surprisingly robust look at the world's most intimate travel destinations.
Colonel Sanders learns French
KFC France introduces the man behind the famous face.
She said 'Yes Yes Yes'
Condom brand Skyn paired with Sid Lee Paris to celebrate marriage equality in a cheeky fashion.
Data Dashboard
Sid Lee shares useless stuff, like how much it flushed its toilets today.