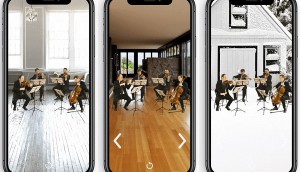 BMO orchestrates a new way to see classical music
FCB and BLVD used AR to help the Montreal Symphony Orchestra do more than a simple virtual concert.
BMO rolls out a new kind of C-Suite
Meet Jessica, the bank's youthful chief allowance officer.
The BMO Effect gets stranger
A Stranger Things star gets his poolside fun foiled in the bank's latest spot.
Making your money do all the work
Is that Canada's first prime minister building furniture and doing the dishes for BMO customers?
BMO reaches new heights
FCB makes an ATM only an NBA All-Star could love.
What does BMO know about basketball?
FCB helps the bank answer the question on the mind of some kids.
Proud murals
BMO makes a mark in an LGBT community.