Articles Tagged 'Lego'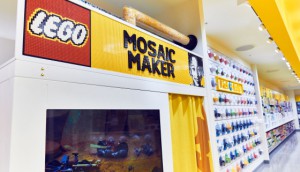 The next-gen selfie?
A London Lego store is allowing visitors to create the ultimate in customizable building sets.
Move over, Birkin bag
This shopping bag lets you look like a Lego person-human hybrid.
Tiny people versus the world
Leaving Lego pieces in all the right places.
Building new opportunities with Lego
IKO doesn't let a child's disability get in the way of their imagination.
Anatomically correct toys
This artist skins playthings to reveal their innards.
Toy wars
Lego puts the whole force in a small package.
Lego iPhone case
The perfect tech accessory for the building inclined.
Golden Lego
This gilted brick ain't for building with.