Redeem your coupon and smoke it, too
Customers of orderweedonline.ca were given a 'toke of appreciate' on 4/20.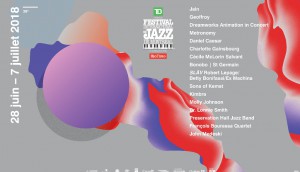 Montreal Jazz Festival's sensational new branding
Bleublancrouge used data for everything from hand claps to beer purchases to create this new identity.
Welcome to the shady world of cryptocurrency trading
Now wouldn't you rather invest with Coinsquare?
This is not (just) milk
Dairy products and their substitutes are a gateway to countless culinary possibilities, according to a Natrel's new platform.
Moosehead gets a moose makeover
Tapping design firm Art and Mechanical, the brewery put the big guy front-and-centre with its new, simplified labels.
DAZN flaunts the greats
The streamer (best known for football) wants to get the word out about its soccer offering.
Settle in for a creature feature
Les Evades delivered a whimsical take on cinematic classics for Cinema du Parc.
Foodora hot boxes 420
The food delivery service marked April 20 with a special delivery package for those with the munchies.
YMCA Quebec breaks beyond limits
Ogilvy's digital spots show that when you have someone on your side, the possibilities open up.
Hamster goes bright purple
Office supply distributor Novexco introduces the brand to consumers with three colourful spots.