The 2019 Stimulant Gift Guide: Look, we're tired
Don't let the cute puppy distract you. We all need some help to make it through to the end of the year.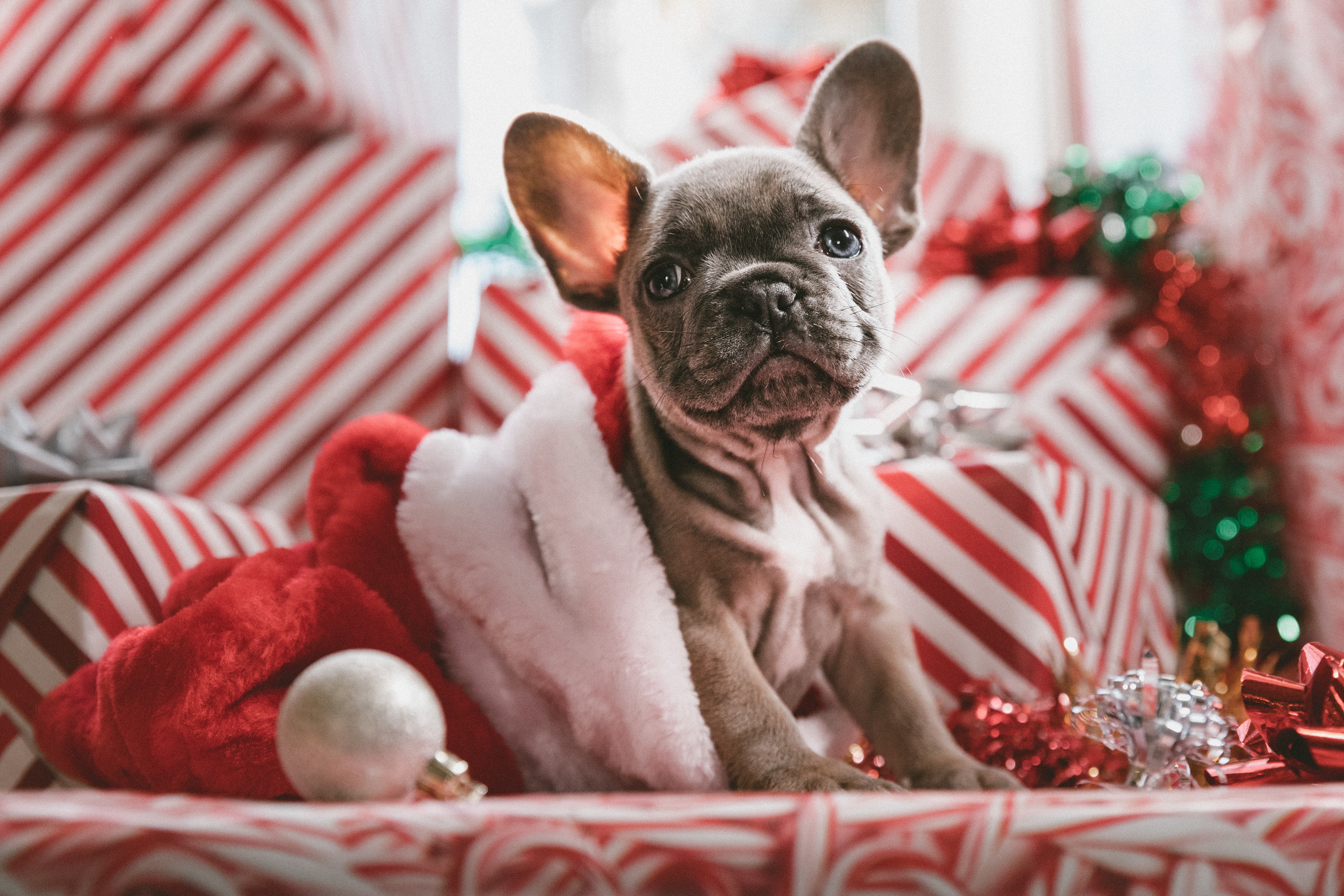 It's that time of year.
No, not the time of year when you can always faintly smell aromatic apple cider and hot chocolate in the air. Not the time of year when angelic choirs sing a Hallelujah chorus. Not the time of year when meticulously decorated HO-scale trains putter around every window display, bringing miniature bags of holiday cheer to millions of ungrateful children.
Nah. It's the time of year when if you ask someone between the ages of 21 and 54 how they are, they're likely to answer with one word: "Tired."
Oh, they'll probably say it with a half-hearted, sort-of smile (you know, this face), but rest assured, they're half-dead inside.
And why wouldn't they be – especially if they're a creative? Right now, we're coming off a long season of award shows, holiday campaign planning, year-end reviews… it's a lot, ok? Right now, we don't need to buy wrapping paper, because the bags under our eyes are big enough to fit all the gifts in.
The gifts in this year's gift guide – which you will note we got out a full 12 days ahead of the big day this year, instead of, uh, four days, like last year – reflect that exhaustion. We have gifts for the tired, the uninspired, and the far-from-wired in your life.
Myself and strategy staff writer Christopher Lombardo had beer on the brain, because we're tired and thirsty. With his 1950′s retro beer pack from Muskoka Brewery, Chris wanted to have some good, clean fun, while I just wanted to get good and clean with a beer-scented soap that reminds me of my childhood (yeah, you read that right).
Newly minted special reports editor Justin Dallaire, on the other hand, picked out a gift for your colleague who's tired from putting in all that work and never receiving a single novelty statue to show for it. Bonus: it counts as a waste-reducing gift, because #sustainability is so hot right now.
If you're the kind of person whose solution to sadness and dark days is not to wallow or indulge, but to actually look on the bright side, you'll love strategy Jennifer Horn and strategydaily Josh Kolm's gifts. Jennifer, ever the calm pragmatist, found an excellent collection of still-life prints shot from above that serve to calm and clarify the mind. And Josh, consulting with his own inner child, found a gift that even the most cynical copywriter or sleep-deprived strategy director can't help but smile when they gaze upon – a 10″ plush of CBC personality Gary the Unicorn, which comes with a free membership to Gary's Hug Club. Aww.
Of course, once the holidays are over and it's back to the office, it's likely that "tired" response will start to creep back in soon enough, and the bad news is, you're all out of vacation time. That's why staff writer Kristyn Anthony's gift is so appropriate: the Trtl travel pillow, which makes falling asleep anywhere (including your cubicle) possible.
If all else fails, publisher Mary Maddever (normally known for recommending gifts in the "extravagant" price range) bestows upon you the gift of time in her post, which may or may not have been a direct response to this editor's whip-cracking and constant nagging about getting her story done before deadline.
While we can't guarantee our gifts will completely eliminate everything bogging you down this year – all the deadlines, briefs, the uncertainty, the endless #clientlove holiday parties – we can promise that for at least a few moments, these gifts will leave you a little more relaxed, a little cozier and, most importantly, a little drunker.