Articles Tagged 'old spice'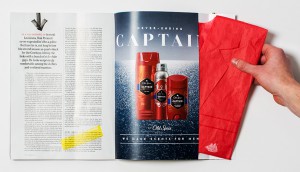 Old Spice goes ready-to-wear
Forget fragrance samples. This takes it up a whole other level.
A battle for the ages begins
Terry Crews and Isaiah Mustafa fight for Old Spice supremacy.
Dadsong
Old Spice (and fathers) happily welcome boys to manhood.
Droid scent
Old Spice robots are better when they smell like a human.
Mom song
Old Spice "Smellcomes" males to manhood.
Digital sniff
Old Spice lets you "smell the internet."
Wise men
Old Spice mixes business and pleasure.
Living forever
Old Spice encourages wannabe Olympians.
Mantaclaus
The Old Spice Guy's in the giving spirit.
Swagger
Old Spice reveals your inner biker.