Jennifer Horn
Articles by Jennifer Horn
Life is a beautiful sport
Lacoste's cinematic spots obliterate all that came before them (in our humble opinion).
A book you can only read once
Wayward Arts and Lg2 created story books that you have to destroy to reach the end.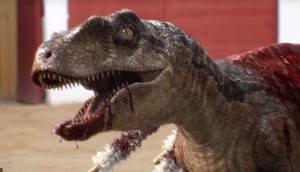 Cruel entertainment
Dinosaurs replace bulls in a modern-day violent sport that belongs in the prehistoric age.