Mark Burgess
10 steps to preserve your posture
Creative Bloq put together this handy infographic of exercises for designers.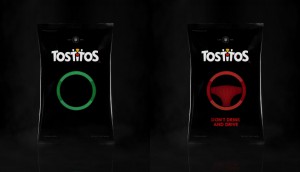 Your chips know when you've been drinking
For the Super Bowl, Tostitos introduces a very smart bag.
POV 3rd Street's fundraising auction is now live
The charity that helps marginalized youth access the film and media industries has moved its auction online.
Designing a protest
Here's some poster inspiration as the Trump era begins.
Take a bite out of this poster
A North Carolina chocolatier celebrated its fifth anniversary with an edible ad.