Old Blood Gin has launched in Singapore. Or has it?
Cheil Canada's campaign undermines the value perceived in old, established brands.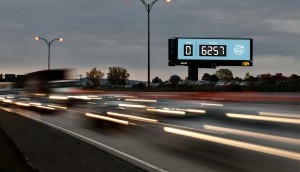 Carte Blanche announces Quebec winners
Three teams earned free trips to Cannes with these creative out-of-home ideas.
Care for a royal Timbit?
A Tim Hortons in London (no, not that London) rang in the Royal Wedding with style.
Prostate Cancer Canada puts its finger on the button
McCann's got a cheeky new spot to normalize prostate exams.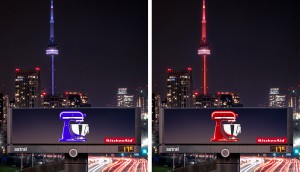 Who stood out in this year's Carte Blanche contest?
The clever OOH ideas that earned some creative teams a free trip to Cannes.
Reunited and it feels so good
BBR's emotional video for Royal Dutch Airlines KLM Canada shows how meaningful it can be to reconnect with a loved one.
Defining ethical meat with kid-friendly pig videos
Pork producer DuBreton aims to raise awareness of what qualifies as organic and humane meat products.
IFEX campaign imagines a world without press freedom
The Press Freedom Day campaign features images of political leaders that are regularly challenged by the press.
Hauling is your calling
John St.'s creative for No Frills shows that you can feel like a rock star (or an action star) by saving money.
Our first look at the Canadian Premier League
The men's soccer league will debut next spring in Calgary.