Global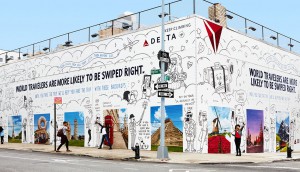 Travel selfies on a budget
Delta Air Lines finds a way to add interest to millennials' dating profiles, no plane required.
Nutella's package explosion
The hazelnut spread came in seven million different jars in Italy, until they sold out.
Huawei saves the blurry man
The tech company gets existential to sell its latest phone.
Life is a beautiful sport
Lacoste's cinematic spots obliterate all that came before them (in our humble opinion).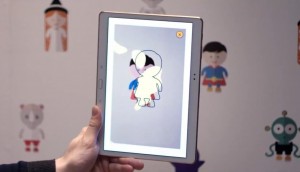 Scan the wallpaper, hear a story
An app that creates children's stories out of characters on their bedroom wall.
Ode to a wrecked bathroom
Amazon promotes music for every occasion, including your cat pushing the contents of your shelf onto the floor.
Frakta arts and crafts
Ikea shows shoppers how to transform its blue bags into other useful items.
MailChimp takes on marketers' deepest fears
The small business aide addresses a black hole in new digital spots.
Free to roam and free to book
All of Sweden is available on Airbnb in the country's latest marketing play.
Going to epic lengths to cut time
Buzzman solves the problem of too-efficient trips for France's TGV.