Random Cool
Will's holiday card delivers the warm fuzzies
A tried-and-true flash mob reminds us to find joy in the little things.
Massage that turkey
Zulu's holiday card features a… shall we say, intimate interaction with a bird.
A Christmas disrupted
Jan Kelley's holiday card shows what happens when start-ups meet Santa.
Plugging in at the pub
Flexday is turning empty Toronto restos (that are closed to diners during the day) into inspiring work spaces.
Weddingbells debuts its first iPhone-captured cover
In a move to celebrate "real weddings," the St. Joseph publication proves that you can create magic with the tech in your pocket.
A pet without the commitment
The JinGoo, designed by Taipei-based artists Sean Chen and Lotta Tu, is a soothing, modern songbird.
Water jetpack. 'Nuff said.
There is nothing else to say about this. It's a water jetpack.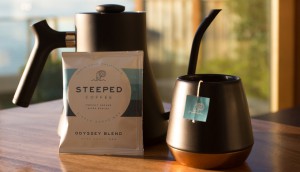 Single-serve coffee, two sugar, no plastic
Steeped Coffee uses a time-tested method to eliminate the waste of single-serve coffee.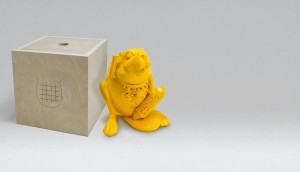 A lucky beaver to bless your days
Plus, quirky local colour from designer Gary Taxali.
Sock it to me
Bit of a scatterbrain? This Etsy print will provide a solution and add a touch of creativity to your living space.