Hunger goes viral
World Vision attempts to move our attention from the fidget spinner to the hunger crisis in Africa.
The gift of friendship
The Together Project's sweet animated film (by Tendril) is a call for Canadians to befriend newcomers to the country.
Netflix brings Riverdale diner to Canada
It's not the first time the streaming service has attracted fans with a themed pop-up.
Flight Centre opens things up
The company's new Toronto flagship goes brick-and-beam to brighten the vibe.
Can dairy give you the strength to dance?
A new Diary Farmers campaign from KBS Montreal zeroes in on the benefits of protein.
Pacific Wild imagines a B.C. without bears
DDB Vancouver enlists Miley Cyrus to rally support for the province's disappearing grizzly bears.
The world needs more 44
Canada Goose created a special welcome for Barack Obama.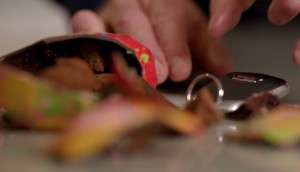 Cadillac offers truffles and test drives
Red Lion and the car company created a very high-end Kinder Surprise.
Whipped cream not even snobs can resist
Be mesmerized by society's elite filling their mouths right from the can.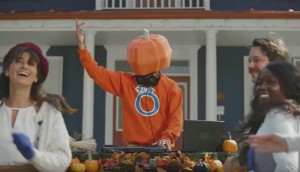 A pumpkin spice rap
A jock turns rapper in a bizarre spot for the new Oikos fall flavour.