Articles Tagged 'Sid Lee'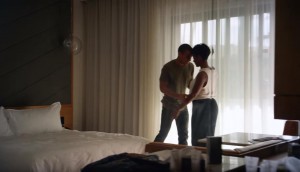 Skyn makes a travel guide for lovers
The condom brand creates a surprisingly robust look at the world's most intimate travel destinations.
These walls are meant for climbing
The North Face is using its walls to do the opposite of what Trump is hoping to do with his.
Wash your mouth out with soap
Sid Lee produced inappropriate soap designed to cleanse your senses.
This isn't your ordinary rubber sheath
The new Skyn condom suit goes on all of your appendages, and it even allows athletes to jump further.
Proudly wasting time and money since 1993
Ever wonder what goes on OUTSIDE the walls of Sid Lee? Now there's a hub for all those passion projects you're curious about.