Birks sings a Canadian rhapsody
The luxury jeweller highlights women whose talents have taken them around the globe.
Know thy neighbour
Tim Horton's employees make new friends in an intimate campaign by Zulu Alpha Kilo.
Be your own design guru
Deco Surfaces wants you to know just how easy home improvements can be.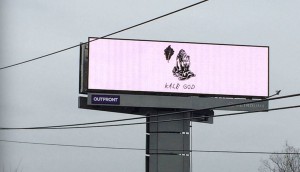 Running through the B6 with my woes
Now that Drake's gone meatless, Freshii is capitalizing.
Which Canadian ads caught YouTube's eye?
From red lights to red-hot seats, the internet has spoken.
Will it blend?
Foodora's new fusion blends are unconventional, but we're open-minded.
With every Lego creation, a thousand lies
Luckily for parents, lying to children has its benefits, according to new ads by Brad.
Shake it up, shake it up
Haters gonna hate, players gonna play and traders gonna trade – and honestly, Kijiji's got us bopping along to a much more old-school tune.
Carte Blanche enlists top creatives, truckers
The annual OOH contest issues its call for entries.
Sapporo hits a hot note
The beer brand is aligning itself with music and pop culture through a collaboration with music producer Ryan Hemsworth.