Deflecting the car thief's gaze
Print ads for Sherlock Antitheft Marking portray the dangers of having your shiny car stand out.
Black and blue, unfiltered
The Assaulted Women's Helpline used social media to show that filters can't replace everything.
A new twist on classic slogans
Haven used familiar words to grab some attention on Super Bowl weekend.
Funeral for a fisherman
A quirky, darkly comic take on what could befall the careless boater.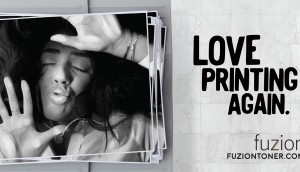 Fuzion puts love of printing on display
A new OOH campaign by Agency59 hopes people will get really, really excited about toner.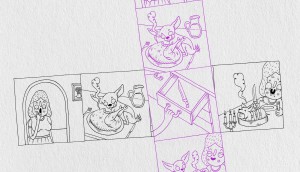 Always look on the yoga side of life
NatGoYoga's new print campaign says there are two ways to look at every situation.
The bitter sequel
Farnham Ale & Lager tapped the biggest source of bitterness of all: sports fans.
All Newfoundland's sights and sounds
Target's campaign for the province shows that it's not just a pretty picture.
No logo? No problem
Old Blood's new approach to labels.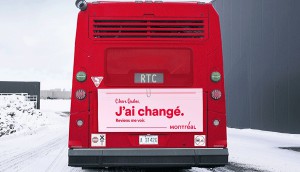 Tourisme Montreal says change is good
The agency's love letter to Quebecers has a simple message: things are different now.