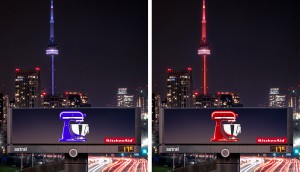 Who stood out in this year's Carte Blanche contest?
The clever OOH ideas that earned some creative teams a free trip to Cannes.
Reunited and it feels so good
BBR's emotional video for Royal Dutch Airlines KLM Canada shows how meaningful it can be to reconnect with a loved one.
Defining ethical meat with kid-friendly pig videos
Pork producer DuBreton aims to raise awareness of what qualifies as organic and humane meat products.
IFEX campaign imagines a world without press freedom
The Press Freedom Day campaign features images of political leaders that are regularly challenged by the press.
Hauling is your calling
John St.'s creative for No Frills shows that you can feel like a rock star (or an action star) by saving money.
Our first look at the Canadian Premier League
The men's soccer league will debut next spring in Calgary.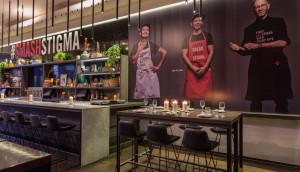 Smashing the stigma with every bite
Bensimon Byrne tells the incredible story of one of Toronto's most unique restaurants.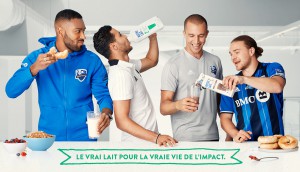 Nutrilait makes an Impact with new campaign
Bob's new creative execution shows milk as a drink for real life, and not just peak performance time.
DeSerres paints a new picture
Lg2′s campaign and new positioning for the art supply brand is an ode to the process.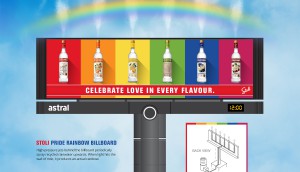 All the colours of the rainbow (and CN Tower)
Our Carte Blanche picks also include snack cakes, giant night lights and the cleanest billboard you've ever seen!